Meet Our New Team members – Eliane and David
Eliane Lagnaz
Originally from Switzerland, Eliane has lived in the Warkworth area since 1988. She managed to escape her office work in 2001 when she joined the Kaipara salt marsh mosquito eradication team. She has been involved with conservation work since 2007 when she started seasonal shore bird and weed control work for the Department of Conservation. She is a founding member of Tamahunga Trappers and a committee member of her local Forest & Bird branch.
Eliane describes her role as "on-the- hoof trapping and trail camera work", as well as recording these data. "Another part of my role is getting traps into the community and onto people's private properties once our community team have made all the arrangements with the land owners. Often people are happy to check the traps for catches themselves once the traps have been placed and the owners been given an introduction to trapping. If they are not able to do this themselves, our team will keep on maintaining the traps. We also service all traps which are provided to individuals or community groups once or twice a year to keep the gear in good order and to ensure it works safely.
With the kiwi release on Tamahunga fast approaching, we have also started to assist the Tamahunga Trappers with live cage trapping as additional precaution against ferrets in the core area and more intensive trail camera surveyance. A really busy time!"
David Smith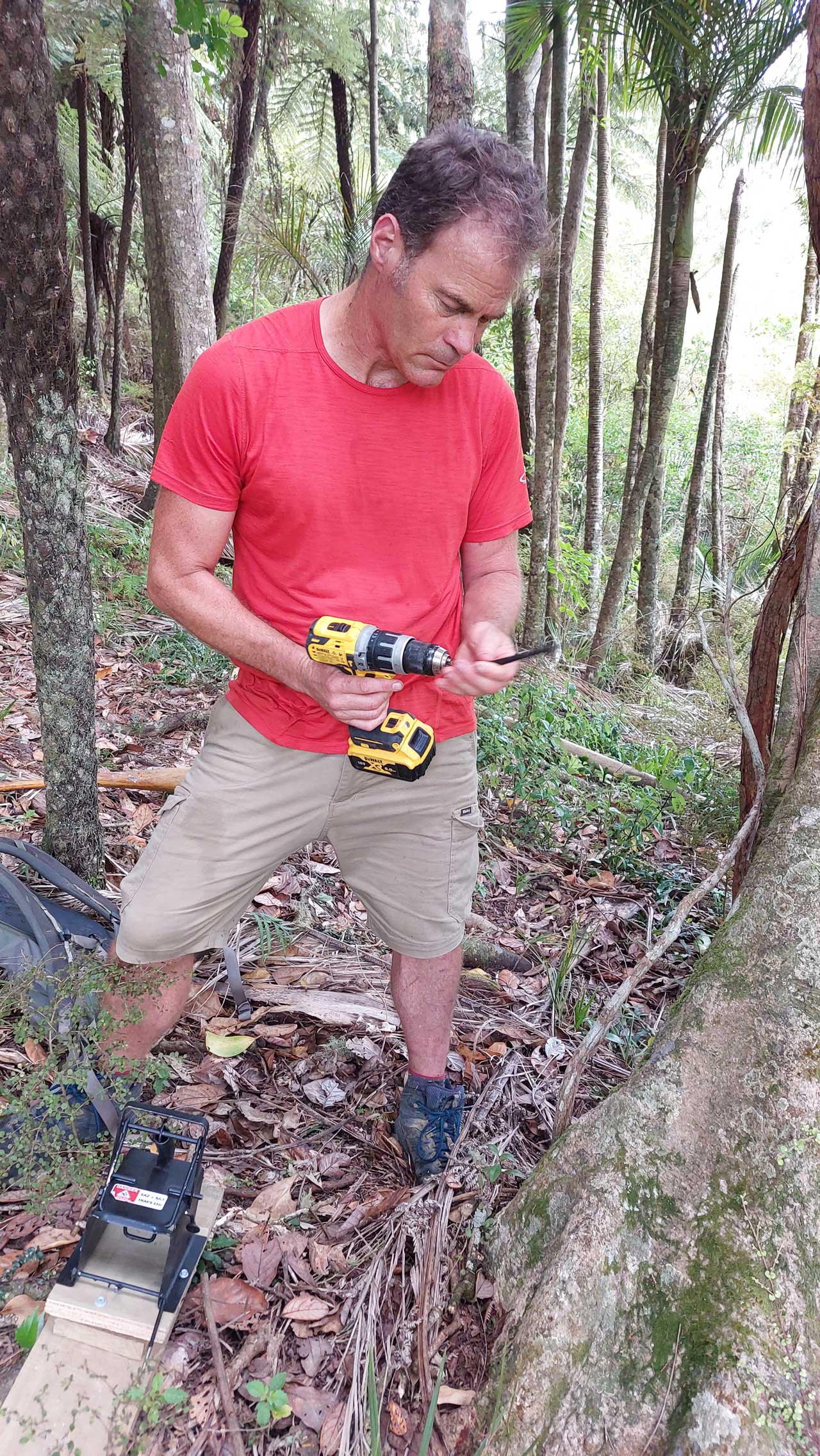 David has been active in conservation of our native species for quite some time. He has held various roles with DOC undertaking predator control for many introduced species, including mustelids and feral cats, and using a wide range of different trapping tools.
He is also a keen hunter. David has experience with tracking and capture of kiwi, along with monitoring various other species such as kokako, bats and yellow-eyed penguins. He has a lot of experience working in back country locations such as the Ruahine and Kaweke ranges, Stewart Island and the Lewis Pass. David moved up here specifically to join the TFBT team and has settled in the Matakana area.